Member Services


The following services are offered to Kemba members with little or no fees:
Direct Deposit
Payroll Deduction
Wire Transfers (Pass-on fees only)
Free Notary Service
Fax Access
Financial Counseling


We have three employees who are trained in financial counseling and are available to try and help you improve your credit. Please call or come in to setup an appointment.
Convenience


Kemba Charleston offers the following services for your convenience:
Drive-Up Lanes
Night Drop
AIM (24-hour audio response line)
KembaConnection for Online Account Access
WebPay for Online Bill Payment
ATM
Travel Related Services


Nothing at this time.
Refinancing Tips
Refinancing Auto Loans 101
If you're paying too much in interest for your car or truck loan, refinancing could be a great way to save some serious dough. Interest rates for vehicle loans may have dropped since you financed your auto. Or maybe you've improved your credit score, which could qualify you for a lower rate. Either way, it could be worth hundreds of dollars in savings to get a new auto loan to replace your current one.
The process is fairly simple. You'll need to contact your current lender to get your loan's payoff information. Then, you can apply for financing from a new lender that offers a lower interest rate. You'll typically be asked to provide recent account statements, W-2s or other proof of income, and give permission for the lender to run a credit check. You can usually receive a response within a day. Once approved, the funds can be sent to pay off your existing loan, and the title would be transferred to the new lender.
Money-saving Scenario
Suppose last year you financed $25,000 at 8% interest for a five-year car loan. Your monthly principal and interest payment would be about $507. But say today you could refinance the balance (just over $20,000) for the remaining four years at a lower rate of 3%. Your payment would drop to $451. That's a savings of $56 a month, and $2,688, with the same payoff date.
You could also refinance for a longer loan term. This could reduce your monthly payment and give you more room in your personal budget. If your income drops or you have unexpected expenses, refinancing to a lower monthly payment could be one way to make sure you can pay your bills.
Choose Carefully
For all the potential positives of an auto refinancing, there could be some drawbacks. If the new loan pushes your payoff date further into the future, you could end up paying more money overall in interest. Also, any new loan may incur title and registration fees, which vary by state. If you do refinance, don't forget to tell your insurer.
There could also be costs to get out of your old loan. If you have a prepayment penalty, or the lender requires you to pay all remaining interest upfront, it would reduce your savings from refinancing. Some car loans are "frontloaded" so your monthly bill mostly pays for interest during the first part of the term. If you've had your existing loan for a few years, your remaining payments would mostly go toward principal. That means a refi, even at a lower rate, may not save you enough to justify the cost.
Be sure to add up all the fees for paying off your old loan. Then, compare that amount to how much you'd save with a refinance, and see whether the benefits outweigh the costs.
An auto loan refinance can be a smart move in the right situations. By receiving a lower rate, you could cut your interest costs, reduce your monthly payment and save big.
© Copyright 2016 NerdWallet (new window/tab), Inc. All Rights Reserved
Links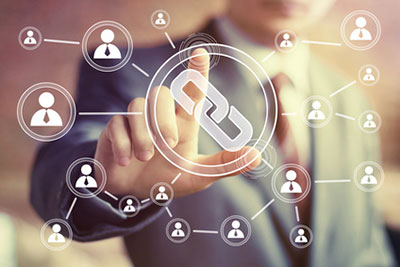 Kemba Charleston Federal Credit Union has done some browsing for you. On this page you'll find a list of links to other web sites that you or your family may wish to visit. Our intent is to provide links that are helpful, educational, interesting or just plain fun.
Links policy: Please note that, in providing these links, Kemba Charleston FCU does not necessarily imply its endorsement of these organizations or all content on their sites. If you should ever feel that any material reached via these links is inappropriate for family browsing, please contact us immediately.
EZ Card Info – Access your credit card information online (new window/tab)
New & Used Car Pricing – available with NADA (new window/tab)
MRC Vehicle Warranty Coverage (new window/tab)
Alliance One – locate an ATM near you (new window/tab)
NCUA – National Credit Union Administration (new window/tab)
MSNBC-Newsline (new window/tab)
MasterCard SecureCode (new window/tab)
Mobile Link (new window/tab)
CU Locator-iTunes (new window/tab)