Events

No Events at this Time.
Sponsorship


We support the Make A Wish foundation of greater PA and Southern WV. We sell candy bars to raise money for a $1.00 a piece and have an annual Kanawha Valley Chapter of Credit Unions Golf Tournament. If you would like to register a team, please contact us for more information.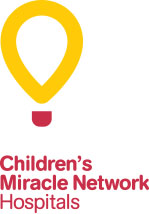 We also support Children's Miracle Network at West Virginia University's Children's Hospital. Children's Miracle Network is an international non-profit organization that raises funds for children's hospitals, medical research and community awareness of children's health issues. Please call for more details if you would like to help.
Kemba & the Coronavirus Pandemic
‼️EFFECTIVE WEDNESDAY, 
MARC
H
25, 2020‼️
Our Lobby will remain closed in the wake of the Coronavirus Pandemic.  You may make an appointment if you need a new loan or if you have been financially affected by this Pandemic and need to make arrangements for altered loan payments.
We will continue to serve our members for critical services at our Drive Through, by phone and through our electronic services.
Please keep your families safe and avoid coming out if you do not need to.
​​​​Joetta Heck,​​ Manager​​​​​
Drive-thru Hours:
Mon-Thur  8:30am – 4:30pm
​​​​​​​Friday​  8:30am – 6:00pm
Important Announcements
15th Annual "Cash for College" Scholarship Program – Deadline for entries: April 1, 2021